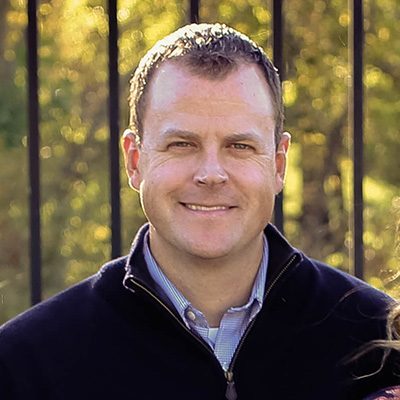 Chiropractor
Ethan J. Kleckner D.C.
Dr. Ethan Kleckner has served the Grimes community for over 20 years. He is committed to providing the most comprehensive and patient specific treatment available to help you relieve your pain and improve the overall functional capability of your body.
As a teenager, Dr. Kleckner was involved in a snowmobiling accident where he suffered low back pain.
"I was in extreme pain and instead of seeking medical attention; my mom took me to her chiropractor. I was amazed at the immediate results without the use of medication and I knew it was what I wanted to do."
Now, as a doctor of chiropractic, it is his purpose and passion to help as many people as he can. Not only to free people from pain but to help them reach their optimal health. His hope is that he can continue to change the lives of his patients just as his life was changed by his chiropractor.
After completing his undergraduate studies at the University of Northern Iowa, Dr. Kleckner received his Doctor of Chiropractic degree from Palmer College of Chiropractic in Davenport, Iowa in 1999.
During his academic career at Palmer he traveled to South America through the Clinic Abroad Program. This program was created to provide chiropractic care to populations generally underserved in terms of healthcare options. While in South America, Dr. Kleckner and his colleagues treated over 1,000 patients with chiropractic care and donated many school supplies, dental supplies, health supplies and clothing to the numerous communities in which he and his group traveled.
Dr. Kleckner has completed many post-graduate studies in the areas of Nutritional Neurology, Neurology of the Subluxation, Chiropractic Pediatrics, Extremity Adjusting Support and Rehabilitation, Whiplash and Traumatology, Applied Neurology, and Cold Laser Therapy Applications.
When not in the office helping patients, Dr. Kleckner is an active member of the Grimes Chamber of Commerce, Iowa Chiropractic Society and is a National Board of Chiropractic Examiners.
Dr. Kleckner has been married since 1999 to his wife Neko and they have three children, Ella, Emily and Owen. All three of his children have been adjusted within hours of being born and still enjoy "taking a ride on Daddy's table". He enjoys golf, basketball, waterskiing and snow skiing.
As a Doctor of Chiropractic, Dr. Kleckner has a desire to be a physician that treats patients without medication with a focus on a more conservative hands-on treatment that allows the body to heal itself. "I have found great joy in helping others and look forward to making a positive impact in people's lives."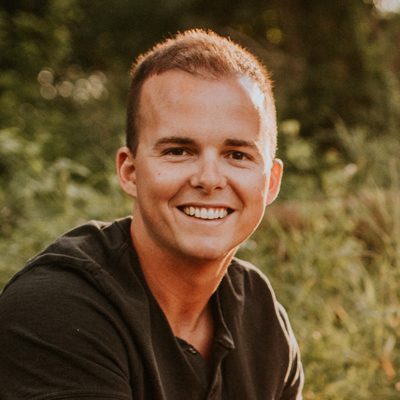 Chiropractor
Joseph Viers D.C.
Dr. Joseph Viers is a new member of Grimes and is excited to contribute to the overall community health and well-being. Originally from Indiana, Dr. Viers and his wife Renae fell in love with the Grimes community and decided to move there after he graduated in 2020 from Palmer in Davenport, Iowa.
As a freshman in high school Dr. Viers decided he wanted to go into the cancer research field. While attending Purdue University, Dr. Viers was involved in research in the cancer research building for two years. "I discovered that the best treatments against all cancer types was already within the body, and that there were ways in which we could assist our body in healing itself." Dr. Viers was suffering with chronic mid-back pain throughout high school and college and therefore went to see his local chiropractor. After experiencing years of pain disappear gradually with chiropractic treatment, he decided that chiropractic was an extremely effective way to treat and heal the body naturally. After making this discovery, Dr. Viers changed his direction from research to chiropractic to pursue natural healing.
Now that he is a doctor of chiropractic, it is his goal to help the Grimes and surrounding communities achieve an optimal level of health through chiropractic management. His goal is to have the impact that his chiropractor had on him with as many people as possible.
Once Dr. Viers finished his bachelors degree in Biology from Purdue University, he attended Palmer College of Chiropractic in Davenport, Iowa. He graduated with his Doctorate of Chiropractic in June 2020.
While Dr. Viers attended Palmer, he had the amazing opportunity to learn chiropractic from some of the best chiropractors in the world. Palmer also provided him the opportunity to see patients that ranged from newborns to elderly patients and even some pets!
Outside of the clinic, Dr. Viers enjoys spending time with his wife and two dogs. He recently joined the Grimes Chamber of Commerce and looks forward to contributing to this thriving community.
Dr. Viers has been married to his wife Renae for 2 years now and has two bulldogs. He loves being able to take care of his family's health whether that be his wife/family or his two dogs. His favorite hobbies include fishing, hunting, basketball, and family time.
As a Doctor of Chiropractic, Dr. Viers hopes to have long lasting impact on the surrounding communities through a conservative chiropractic approach. He looks forward to educating his patients about the bodies incredible ability to heal itself without any invasive procedures.
OFFICE HOURS
Monday
9:00am - 12:00pm
2:00pm - 5:30pm
---
Tuesday
2:00pm - 5:30pm
---
Wednesday
9:00am - 12:00pm
2:00pm - 5:30pm
---
Thursday
9:00am - 12:00pm
2:00pm - 5:30pm
---
Friday
9:00am - 5:00pm
---
Saturday
Closed